Our Services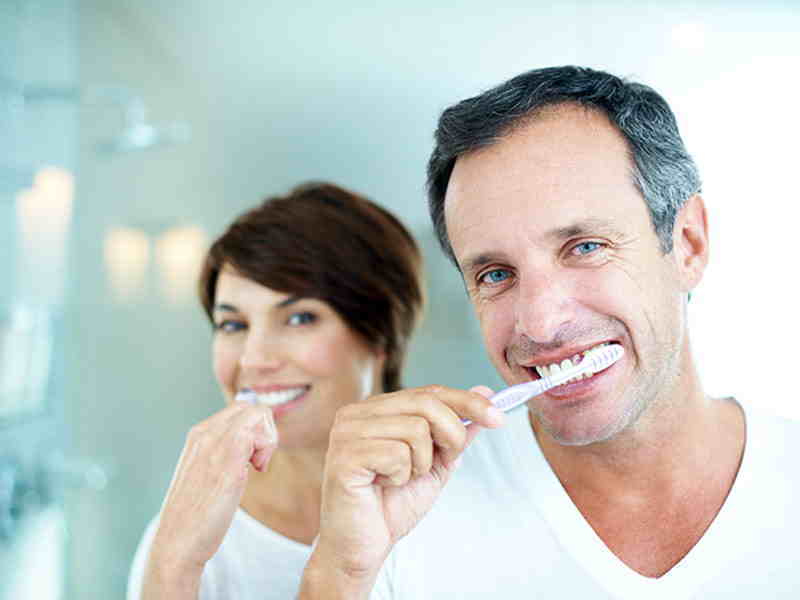 A Comprehensive Routine Checkup will be performed by our dentist at your initial checkup visit.

---
A routine checkup includes the following:
- Examine your teeth and gums for signs of tooth decay, gingivitis, and other health problems
- Examination of diagnostic x-rays (radiographs): Essential for detection of decay between teeth and under fillings where dentist can't see , tumours, cysts, and bone loss. X-rays also help determine tooth and root positions.
- Oral cancer screening: Check lips, tongue, throat, tissues, and gums for any signs of oral cancer.
- Gum disease evaluation: Check the gums and bone around the teeth for any signs of gingivitis or periodontal disease.
- Examination of restorations: Check current fillings, crowns, etc.

ROUTINE CHECKUPS - Learn More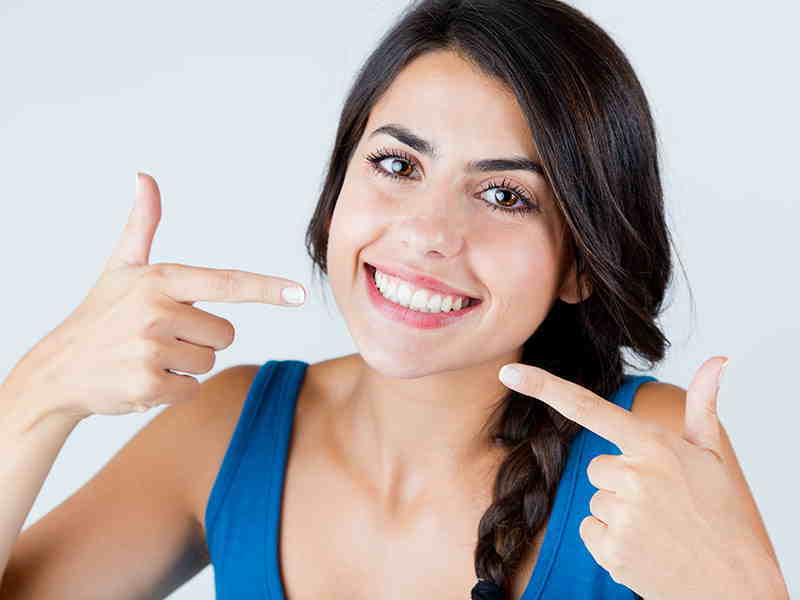 Professional Teeth Cleaning involves the following:

---
- Removal of calculus (tartar): Calculus is hardened plaque that has been left on the tooth for some time and is now firmly attached to the tooth surface. Calculus forms above and below the gum line and can only be removed with special dental instruments.
- Removal of plaque: Plaque is a sticky, almost invisible film that forms on the teeth. It is a growing colony of living bacteria, food debris, and saliva. The bacteria produce toxins that inflame the gums. This inflammation is the start of periodontal disease!
- Teeth polishing: Removes tea, coffee and smoking stains and plaque that is not otherwise removed during tooth brushing and scaling.
TEETH CLEANING - Learn More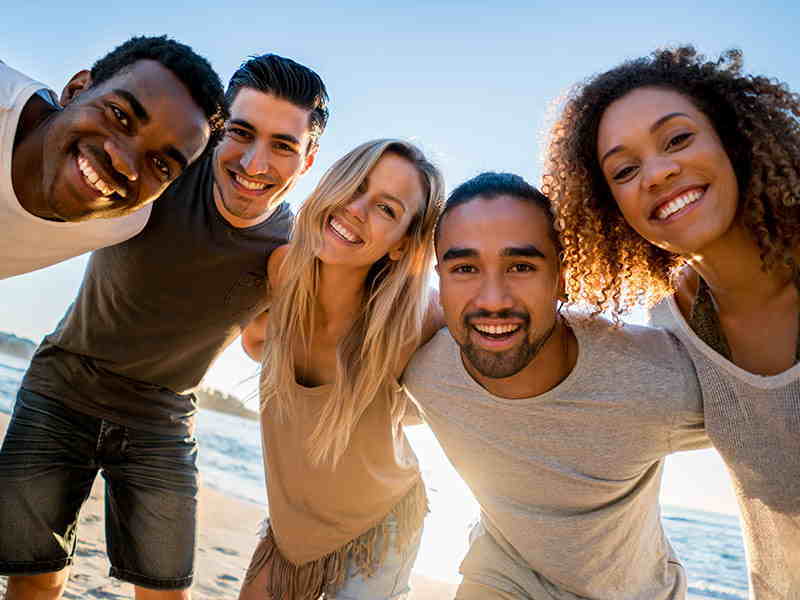 WHITER SMILE: There are 2 types of whitening. Speak to your dentist to find out which is best for you!

---
1. Take Home Tooth Whitening Kit
Impressions (molds) will be made of your teeth to fabricate custom, clear plastic, trays to hold the whitening gel and protect your gums. The trays are worn with special whitening solution for 30 minutes a day for a couple of weeks depending on the degree of staining and desired level of whitening.
2. In Chair Whitening System
In chair whitening process done in the dental chair as an initial boost to a short duration take home kit. Special protective barriers are placed around your teeth to protect the gums and soft tissues by the dentist. The special, ultraviolet energy activates whitening gel to catalyze a photo-Fenton reaction of peroxide and dissolved iron. For best results a top up and home tray maintenance is done to complete the process at home.
TEETH WHITENING - Learn More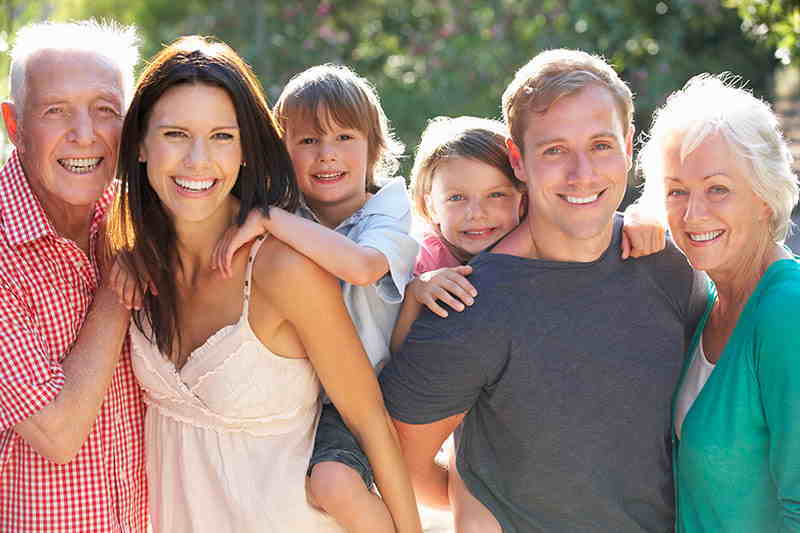 GENERAL DENTISTRY FOR THE WHOLE FAMILY

---
Even our most diligent and regular patients sometimes need restorative dentistry. Why? Life can be hard on teeth. Everything from the food we eat, stress and acid reflux, to accidents and heredity can have profound effects on your smile.
It's great news that the incidence of tooth decay has significantly diminished over the years due to the use of fluorides and an increase in patient awareness. However, teeth are still susceptible to decay, infection, and breakage and sometimes need to be restored back to health. Through improved techniques and modern technology, we are now able to offer more options for restoring a tooth back to its normal shape, appearance and function.
Should your teeth ever require a restorative treatment, you can rest assured knowing we will always discuss with you the available options and recommend what we believe to be the most comfortable and least invasive treatment options.

GENERAL DENTISTRY FOR WHOLE FAMILY - Learn More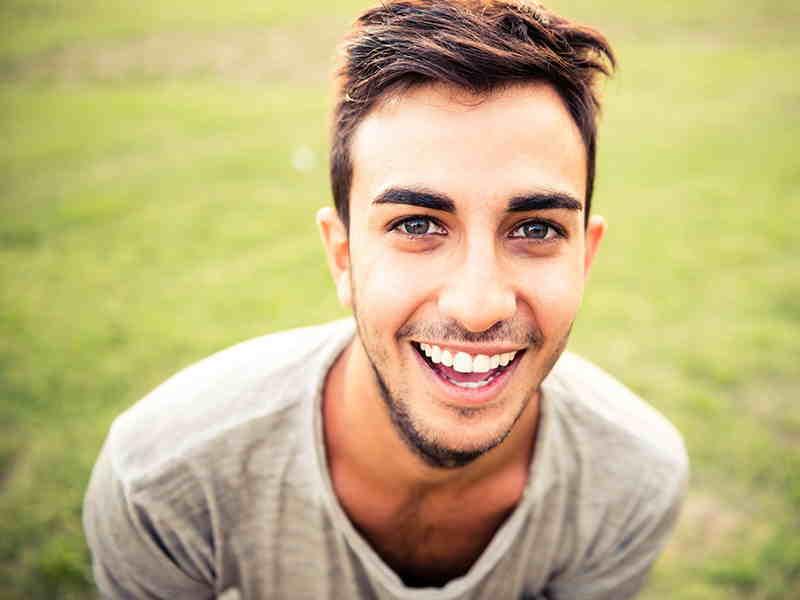 CEREC Crowns - One Visit Crowns

---
Why its better than traditional crowns (PFM) :
- Same Hardness as Tooth – CEREC crowns wear the same as your natural teeth structure and will not abrade the opposing teeth.
- Same Coefficient of Thermal Expansion -- CEREC restorations expand and contract the same amount as the tooth structure to which it is bonded and does not fracture the tooth structure that holds it, as many amalgam fillings do.
- Same Translucency as Teeth -- CEREC blends in and transmits light to the adjacent tooth structure and reflects the remaining tooth color through itself – "chameleon effect".
- Made in One Visit – No second visit -- No lost time or hassle getting to and from the office just to insert the completed crown or redo a lab error.
- No Temporary crowns to come off or feel unnatural in your mouth, while you wait 2 weeks for the lab work to be done.
- No more biting for 6 minutes on that unpleasant tasting impression material.
Click to see CEREC Crowns as seen on the TV Show The Doctors
ONE VISIT CROWNS (CEREC CROWNS) - Learn More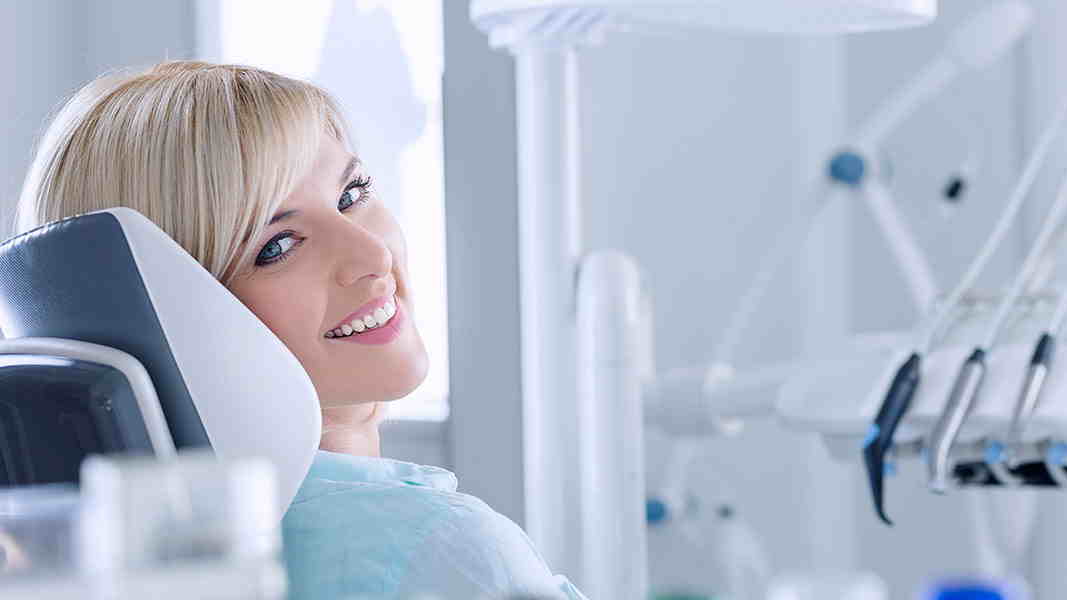 Root canal therapy is needed when the nerve of a tooth is affected by decay or infection.
---
In order to save the tooth, the pulp (the living tissue inside the tooth), nerves, bacteria, and any decay are removed and the resulting space is filled with special, medicated, dental materials, which restore the tooth to its full function.
Having a root canal done on a tooth is the treatment of choice to save a tooth that otherwise would die and have to be removed.
Many patients believe that removing a tooth that has problems is the solution, but what is not realised is that extracting (pulling) a tooth will ultimately be more costly and cause significant problems for adjacent teeth.

ROOT CANAL TREATMENT - Learn More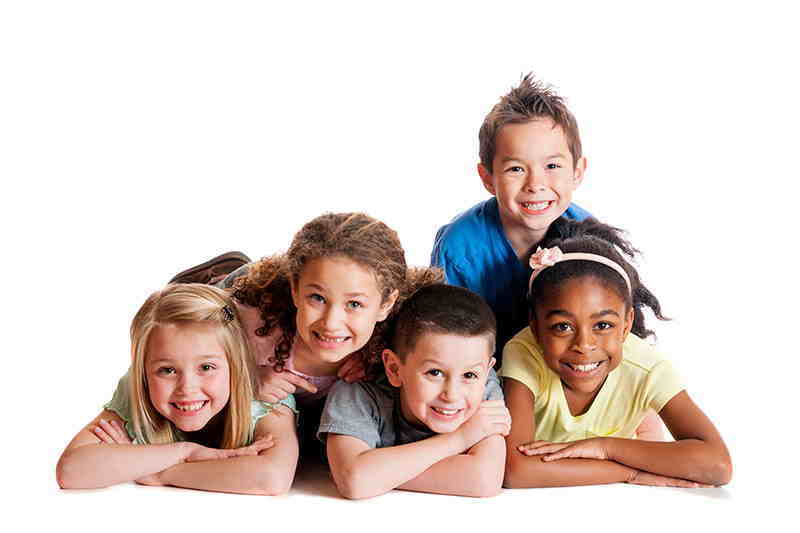 It isn't just the parents that love us – children do too!

---
Our atmosphere is relaxed, welcoming and fun; and our staffs are gentle. We work hard to put both you and your children at ease.
We always recommend that children dental care start early, while mouths are still in their ideal state. Kids can begin their dental care as early as two years of age. We offer the latest advancements, strength building fluoride treatments and protective sealants so your children can smile healthy, strong smiles for the rest of their lives.

Our Children Dental Care Includes:
- Sealants to protect teeth from decay and help prevent cavities.
- Fluoride treatments to make teeth more resistant to dangerous bacteria.
- Professional cleanings and hygiene to help gums and teeth stay sparkling and healthy.
- Sports mouth guards to protect primary and adult teeth from injury.

CHILDREN DENTISTRY - Learn More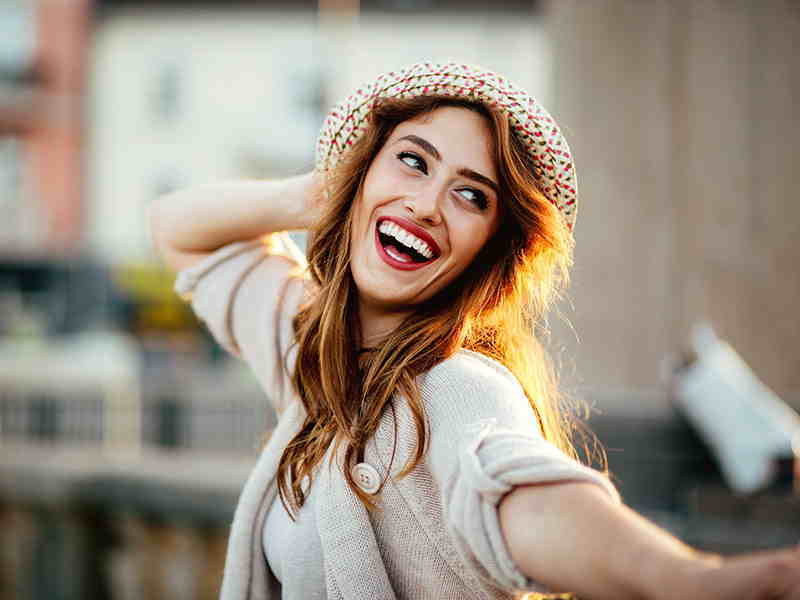 In the past decade there has been a dramatic interest in cosmetic dentistry. We all realize that having a healthy, bright, beautiful smile enhances our appearance and allows us to smile with confidence.

---
Cosmetic dental treatments can:
- Change the size, shape, and alignment of certain teeth.
- Fill in unattractive spaces between teeth.
- Improve or correct bites.
- Lighten or brighten the colour of teeth.
- Repair decayed, broken, cracked, or chipped teeth.
- Replace missing teeth.
- Replace old, unattractive dental treatments.
Remember, your smile speaks before you even say a word!

COSMETIC DENTISTRY - Learn More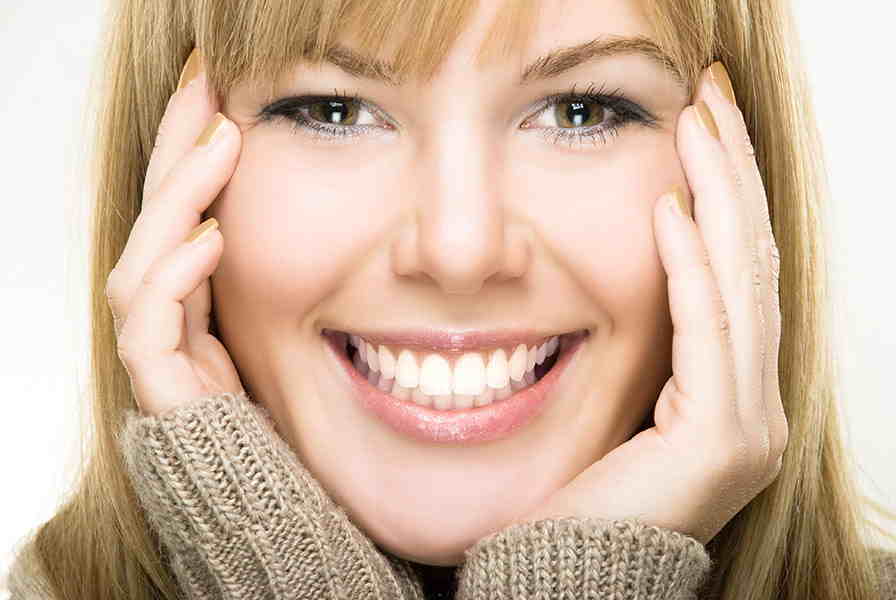 Porcelain veneers are used mainly to cover teeth that are discoloured, worn, chipped or cracked.

---
Veneers are where we cover only the front surface of a tooth with porcelain - the simplest analogy is like comparing them to a false fingernail. They are made of ceramic (dental porcelain) and are seamlessly bonded to the tooth making them very strong. Venners look and feel like natural teeth. They are often used to close gaps, straighten teeth, whitening discoloured teeth.
We usually use our CEREC system to make our porcelain dental veneers, so they can be made and fitted in a single appointment without the need for temporary veneers or impressions.
VENEERS - Learn More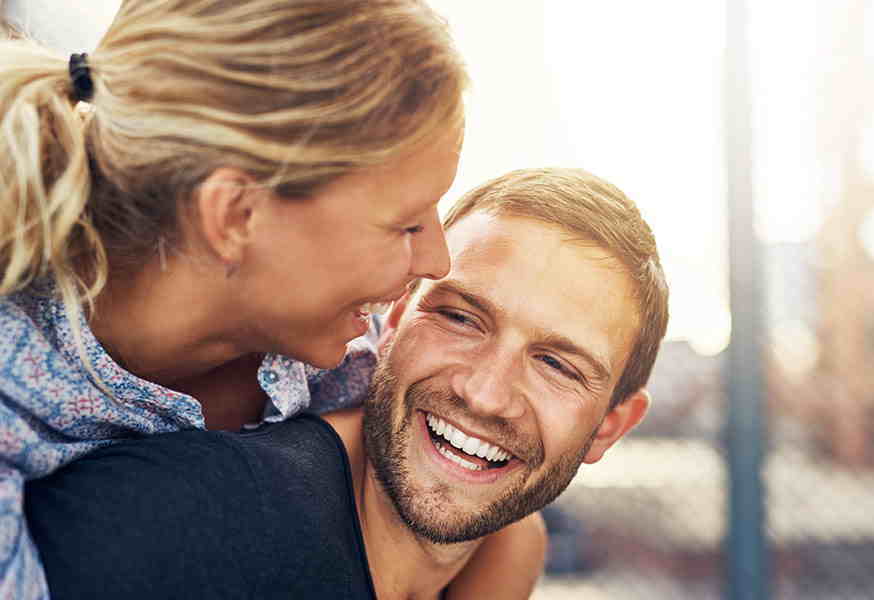 Dental implants are designed to provide a foundation for replacing teeth that look, feel and function like your normal teeth.
---
Dental implants are artificial roots and teeth (usually titanium) that are surgically placed into the upper or lower jaw. The teeth attached to implants are very natural looking and often enhance or restore a patient's smile!

Reasons for dental implants:
- Replace one or more missing teeth without affecting adjacent teeth.
- Resolve bite problems caused by teeth shifting into missing tooth space.
- Restore a patient's confident smile.
- Restore chewing, speech, and digestion.
-Restore or enhance facial tissues.
- Support a bridge or denture, making them more secure and comfortable.

IIMPLANTS - Learn More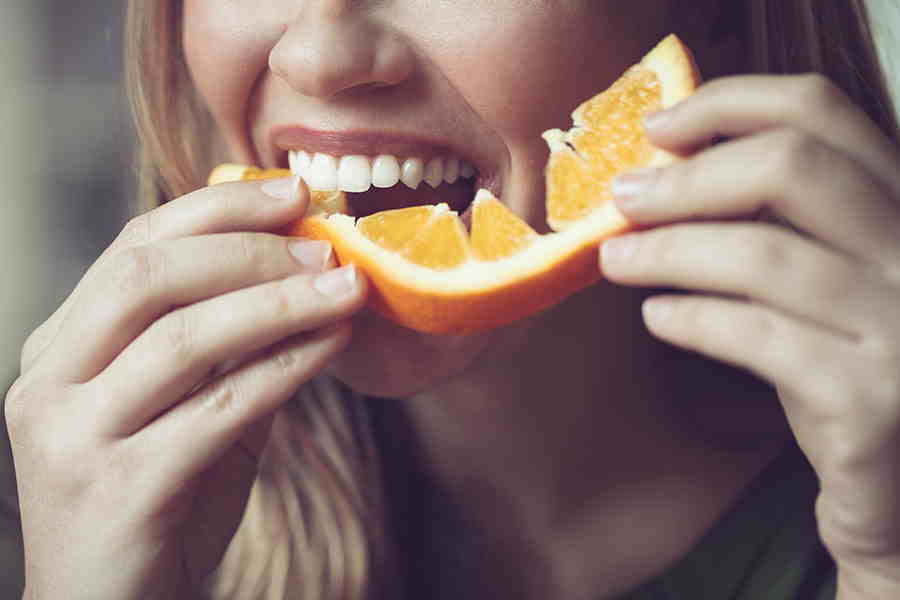 Dealing with dental pain of any type can be frustrating and when emergency dental situations arise, getting treatment from a quality emergency dentist is important.
---
If you experience any dental emergencies, do not hesitate to call Dental Care On Pulteney immediately. Dental emergencies left untreated, can lead to more devastating problems, making the subsequent dental treatment more complex and invasive.
If you or your family are experiencing pain, don't delay. Give us a call now at Dental Care On Pulteney. We'll arrange an emergency dental appointment to discuss the best course of action for you.
TOOTH PAIN & EMERGENCY CARE - Learn More